We can help you feel better about the ingredients in your vitamins, supplements and CBD products.
Optimal Healing, Naturally
We always want to ensure that our products are safe for our consumers as well as ourselves. When you look at the nutritional information of our products, you'll see ingredients you recognize, so you can feel confident in your choice.
Our natural vitamins, supplements, and CBD products are also organic for your health and safety. We have high standards and only want to make products that will help you with the specific areas that you need whether it's supplementing your diet, joint and muscle support, an immunity boost, or various CBD products, we have many choices for you to choose from.
Fulvic Acid: "The Quest for the Cures" Excerpt
Learn how fulvic acid brings nutrients to the body, and clears it of toxins at the same time, in this interview with toxicologist Dr. Daniel Nuzum, D.O., N.M.D. This interview originally appeared in "The Quest for the Cures" – an 11 part documentary hosted by Ty Bollinger. Ty Bollinger interviews Dr. Nuzum about fulvic acid, and it's implications for cancer prevention and treatment.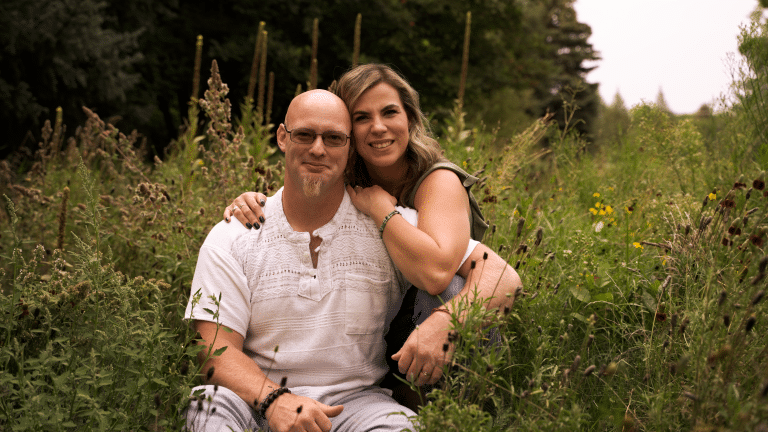 Doctor Daniel and Gina Nuzum
The founders of Nuzum's Naturals are the husband and wife team of Daniel Nuzum and Gina. They live in Meridian, Idaho, where they enjoy spending time with family and friends. Together, they have five children and love to share the natural path to health. Their mission is to transform health globally, and they believe it begins by helping individuals achieve peak personal wellness.
Dr. Daniel Nuzum is a seasoned and dedicated natural medicine practitioner with proven expertise and demonstrated success as a Doctor of Osteopathy, Doctor of Naturopathic Medicine, Doctor of Indigenous Traditional Medicine, and a Doctor of Natural Medicine. He is a researcher and formulator for Dr. Nuzum's Nutraceuticals.
A pioneer in the industry and an expert in Naturopathic medicine with immense field-work experience, substantial research contributions, and significant private practice experience in which he has treated more than 15,000 patients throughout his dynamic and comprehensive career. Dr. Nuzum exceeds what it means to be an industry-leading skilled practitioner.


His passion for healing the whole body via natural properties led him to formulate supplements for those looking to heal and increase their "Optimal Health Naturally". With over 20 years of formulation experience, Dr. Nuzum brought his line of products to life in 2008.
Dr. Nuzum is a dedicated husband to Gina and father to 5 children and they live in Meridian, Idaho. They are co-authors of their book, "Detox for Life", where they teach "How to Minimize Toxins and Maximize Your Body's Ability to Heal". Together they operate their nutritional supplement company where their main focus is to help people get their health back. Educating others on natural medicine and the healing powers of the body is a big part of Dr. Nuzum's mission.
In his private practice, Spirit Way Medicine, Dr. Nuzum remains highly motivated to offer his patients exceptional expertise within the realm of natural medicine specializations in gut healing and healing autoimmune conditions. As a dedicated holistic practitioner, he remains committed to continuing on his path towards developing new and innovative natural medical treatments for his clients. However, throughout nearly everything he does as a professional, an academic, and a theologian, Dr. Nuzum remains steadfast in his dedication to advancing the field of medicine while continuing to offer his patients exceptional services as a health coach professional.